We at the County Line church of Christ seek to worship God with the principal of
'speaking where the bible speaks and being silent where it is silent'
We do our best to speak "as the oracles of God" (
1 Peter 4:11
)
and to "worship Him in spirit and in truth" (
John 4:24
)
We seek to "learn not to go beyond (exceed) that which is written" (
I Corinthians 4:6
)


Our understandings of the Scriptures come from the following:

1. Direct Command
--Obeying a direct statement or command that was given to the christians in the first century as is recorded in the New Testament, the New Covenant from our Creator for us today.
2. Approved Apostolic Example
--Following the examples set forth by the Apostles of Jesus Christ that are from God.
3. Necessary Inference (Expedients)
--Doing the things that would be necessary to fulfill a certain command or approved example.
FOR EXAMPLE:
WE ARE COMMANDED TO: SING PSALMS, HYMNS AND SPIRTUAL SONGS:
NOTICE ALSO THAT GOD SPECIFIED WHAT KIND OF MUSIC HE WANTS - VOCAL MUSIC:

Ephesians 5:19; "Speaking to yourselves in psalms and hymns and spiritual songs, singing and making melody in your heart to the Lord…."

Colossians 3:16; "Let the word of Christ dwell in you richly in all wisdom; teaching and admonishing one another in psalms and hymns and spiritual songs, singing with grace in your hearts to the Lord."
THERE IS NO NEW TESTAMENT AUTHORITY FOR USING ANY OTHER TYPE OF MUSIC, SUCH AS MECHANICAL INSTRUMENTS OF MUSIC, OR, WHISTLING, HUMMING, ETC. IN WORSHIP TO GOD!
GOD HAS ONLY AUTHORIZED VOCAL MUSIC AS THE SPECIFIC TYPE OF MUSIC HE WANTS IN WORSHIP UNDER THE NEW COVENANT.
Remember, we must speak ONLY as HIS oracles, and learn NOT to go beyond that which is written:
I Peter 4:11; I Corinthians 4:6
IF WE DO:
Galatians 1:6-10; Proverbs 30:6; Revelation 22:18, 19; 2 John 9

We are also commanded to do things decently and in order:

1 Corinthians 14:40; "Let all things be done decently and in order."
Thus, in order to sing without causing confusion, song books may be used to maintain order, and keep everyone unified. This is an expedient, not an addition (Deut. 4:2; 12:32; Prov. 30:6; Rev. 22:18, 19)
We are still only singing when we use the expedient of song books.
We oppose any teaching or practice that cannot be found authorized in the New Testament:
The churches of Christ (non-institutional)

Where we meet:

County Line church of Christ
2727 County Line Road
St. Joseph, MO 64505
(816) 279-4737

EXPANDING MAP LINK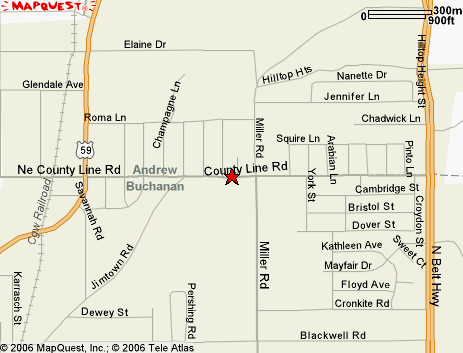 From I-29 - Exit 50: Go Southwest on Rochester Rd (US169N).
Go .3 miles and turn right at North Village Dr.
Next, go .7 miles and turn right at Belt Hwy.
Then, go .2 miles and turn left at North County Line.
Go .5 miles and the building is on the right at County Line and Miller roads.

SUNDAY
Bible Study at 9:00 a. m.
Morning Worship at 9:50 a.m.

WEDNESDAY
Bible Study at 7:00 p.m.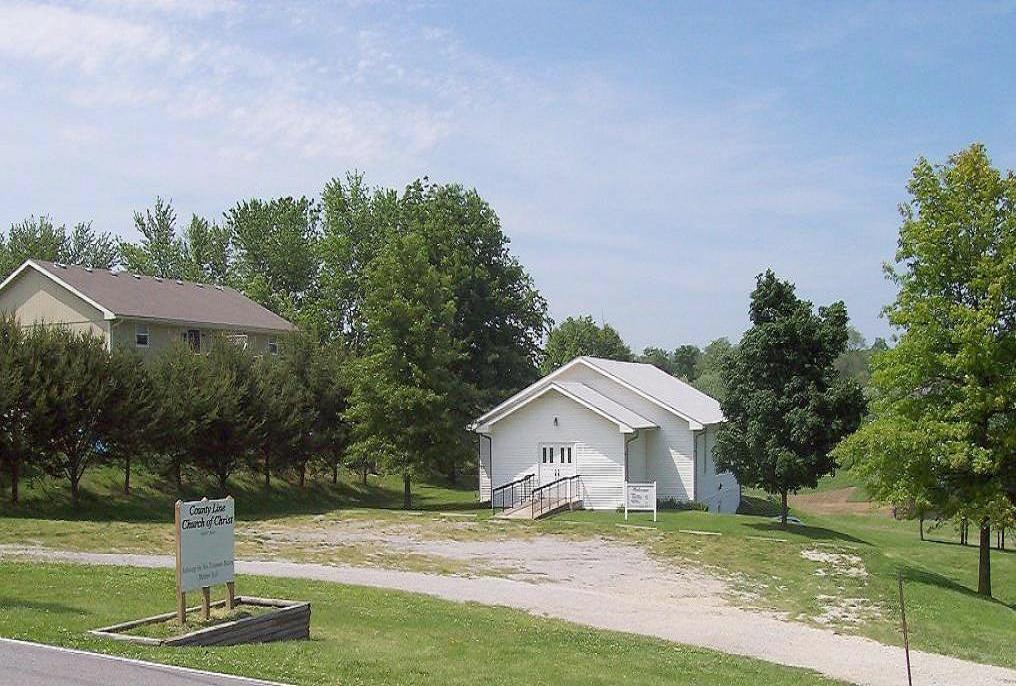 WE WELCOME YOU TO WORSHIP GOD (JEHOVAH) WITH US.